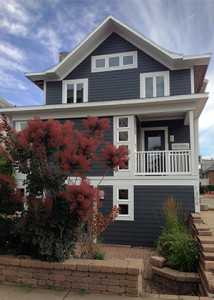 Who We Are
Chi Alpha is a student organization on your campus (and about 300 more campuses across the globe!). We meet informally in all sorts of settings and sizes.
Our ambition is to meet with Jesus, to meet new friends, and meet real needs.  We discuss everything from relationships to the nature of truth.
Chi Alpha is a place to begin a relationship with God during your college experience, or perhaps strengthen your walk with Him.

Our Name
What kind of a name is Chi Alpha?
It's all Greek to us… literally.   It comes from the Greek christou apostolai, meaning "Christ's sent ones."
"We are therefore Christ's ambassadors… we implore you on Christ's behalf: Be reconciled to God."  [2 Corinthians 5:20]
National Affiliation ► www.chialpha.com
Chi Alpha is sponsored by the Assemblies of God, which provides each local campus with support, resources and connectivity to a larger worldwide movement.
The sponsorship by the Assemblies of God does not mean that you have to have a history with the AG. You don't have to have any particular denominational connection to be welcomed in our group.
Many say there is no absolute truth.  Chi Alpha believes the truth does exist… in the person of Jesus Christ. When you discover Him, the search is over.
---
Mission & Vision
Mission Statement
We reconcile students to Christ, equipping them through spirit-filled communities of prayer, worship, fellowship, discipleship and mission to transform the university, the marketplace and the world.
Vision Statement
We are a Spirit-empowered, diverse community of believers on university campuses, declaring in word and lifestyle our faith in Jesus Christ, equipped to fulfill our purpose in God's global plan.
---
Core Values
PRAYER:
We are called to:
► Experience and enjoy Bridegroom intimacy and the power of the Holy Spirit.
► Contend for the purposes of God through intercession.
► Partner with Jesus to establish justice and righteousness in our city through night and day prayer until He returns.
EVANGELISM:
We are called to:
► Boldly proclaim the gospel of Jesus Christ, compelled by God's love.
► Seek and save the lost through our lifestyle, outreach and demonstration of His Spirit and power.
► Empower believers to labor in the imminent and unprecendented harvest.
FELLOWSHIP:
We are called to:
► Grow together as part of the body of Christ, encouraging one another in Spirit-empowered relationship.
► Share our lives, walking in the light, exemplifying the family of God on earth.
► Gather together, practicing creative hospitality through sharing meals and meeting needs, both practical and relational.
WORSHIP:
We are called to:
► Praise God extravagantly through skillful song
► Release creative expressions of God's heart through the arts
► Raise up a dwelling place of God on the earth through continual praise and worship before His throne.
DISCIPLESHIP:
We are called to:
► Impart a love for Jesus and His Word.
► Cultivate the character of Christ in the context of relationship.
► Reproduce disciple-makers who will purposefully invest the Word of God in faithful men and women.
INTERNATIONALS:
We are called to:
► Lay hold of God's heart for the nations through relationship with internationals.
► Demonstrate God's love through hospitality and service to people from other lands.
► Partner with Jesus for the in-gathering of His inheritance among the nations.